Regular price
Sale price
$6.99
Unit price
per
Sale
Sold out
THE WORLD THAT I LIVE IN 
My newest Album.
12 Tracks, 6 Bonus, and 12 Exclusive Bonus Tacks for supporters
30 Tracks total. 1 hour and 8 minutes of Amed One
Too much time has gone into this album to make it as good as possible. Five months ago I decided it was time to put out some new music, so I started getting some tracks together and figuring out the name. What started out as a quick album quickly became a five month project striving to be the greatest instrumental hip hop album of 2023. I got carried away, pressuring myself to actually make this "the greatest instrumental hip hop album of 2023". Silly now that I have some perspective, but we are left with an album demonstrating the skill I have acquired in this thing we call hip hop. 95% of work was done on the MPC2000XL. 95% of samples come from my vinyl. 100% of tracks are fucking dope. If you buy the album and support the kid I appreciate you. I'm still early in my journey, this is only the beginning.
Peace
- Amed One
View full details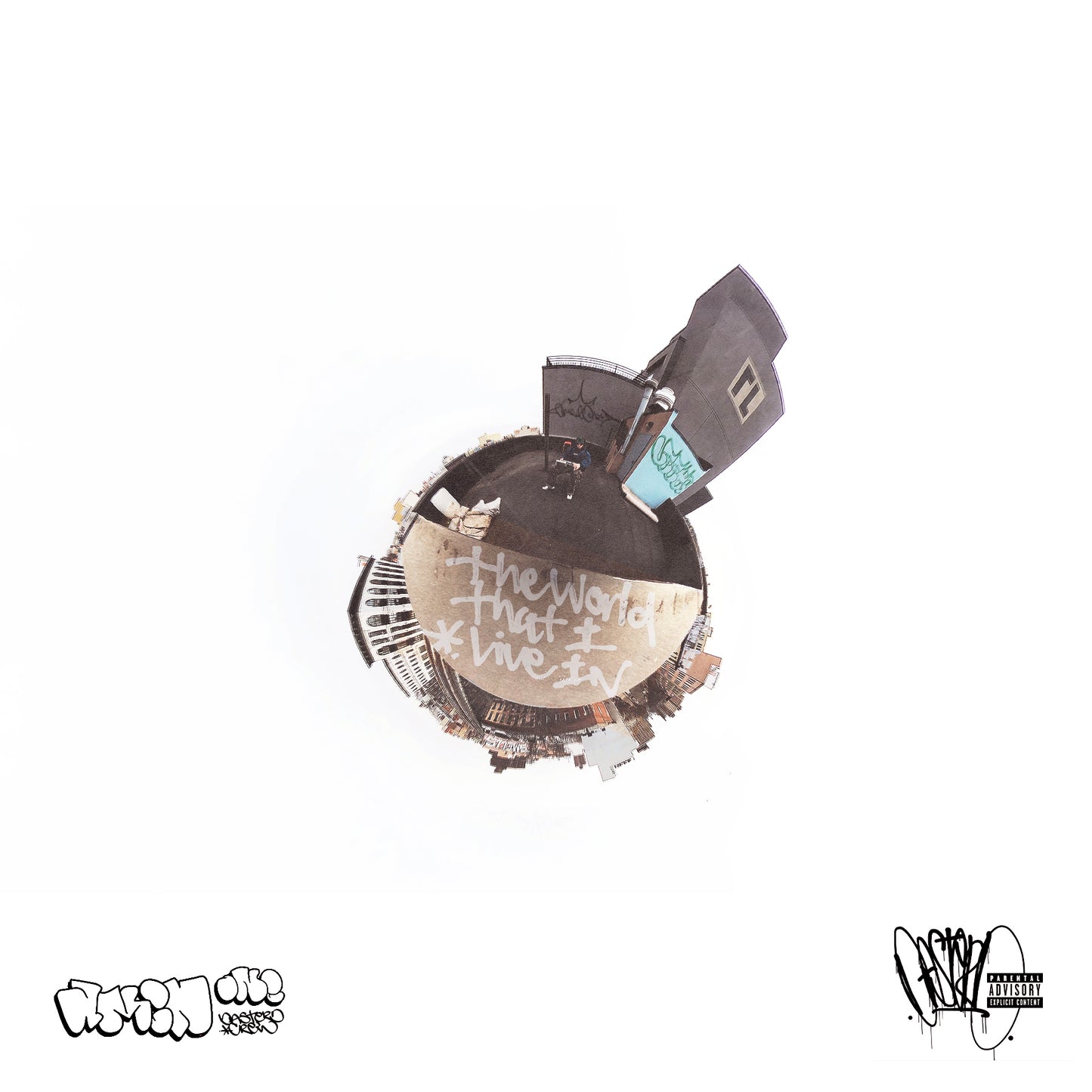 Good follow up to 1st album
My review below is for his 1st tape.
This second cd is pretty good too.
I wish he would put out a more instrumental less vocal sample version of the songs but there are some dope cuts on this. ! And some of the beats were longer so I liked that. Don't sleep. This cd is in my new-er car all this summer!
Keep the flavor coming.
I keep signing reviews as fonebookhead (my instagram) but instead it puts GP lol.
It's all good.